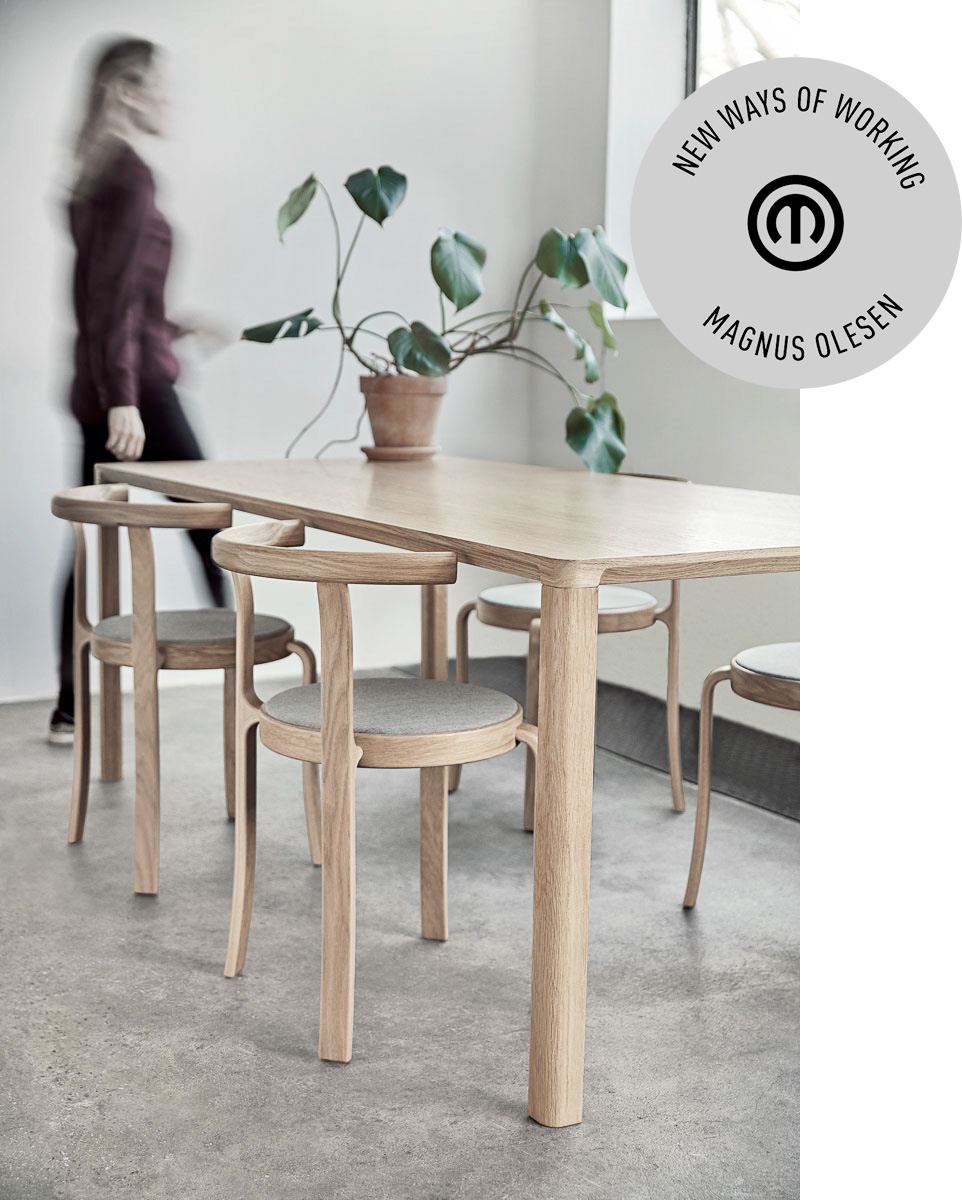 THE FUTURE OFFICE WILL BE INFLUENCED BY
/ PLANNED DISTANCE AND HYGIENE
/ FLEXIBILITY
/ SUSTAINABILITY
/ HOME ATHMOSPHERE
/ MORE WORKING-FROM-HOME
/ WFH STATIONS FOR CONCENTRATED WORKING AT HOME
/ WORK THAT IS NO LONGER A 'PLACE' BUT AN 'ACTIVITY'
/ THE OFFICE AS A PLACE TO MEET SAFELY, AND BE PART OF THE COMPANY IDENTITY.
/ COMMUNITY, INSPIRATON, KNOWLEDGE SHARING
Magnus Olesen's portfolio offers:
/ MODERN AND STYLISH SOLUTIONS FOR THE DIFFERENT WORK AREAS.
/ THOUGHT-THROUGH DESIGN, PRODUCED IN DENMARK
/ GOOD DESIGN THAT LASTS
/ PRODUCTS OF NATURAL MATERIALS SUCH AS WOOD AND LINOLEUM
/ MATERIALS WHERE BAKTERIA SURVIVES A SHORTER AMOUNT OF TIME THAN ON PLASTIC OR METAL SURFACES.
/ SUSTAINABLE MATERIAL THAT OFFERS A HIGH DEGREE OF COMFORT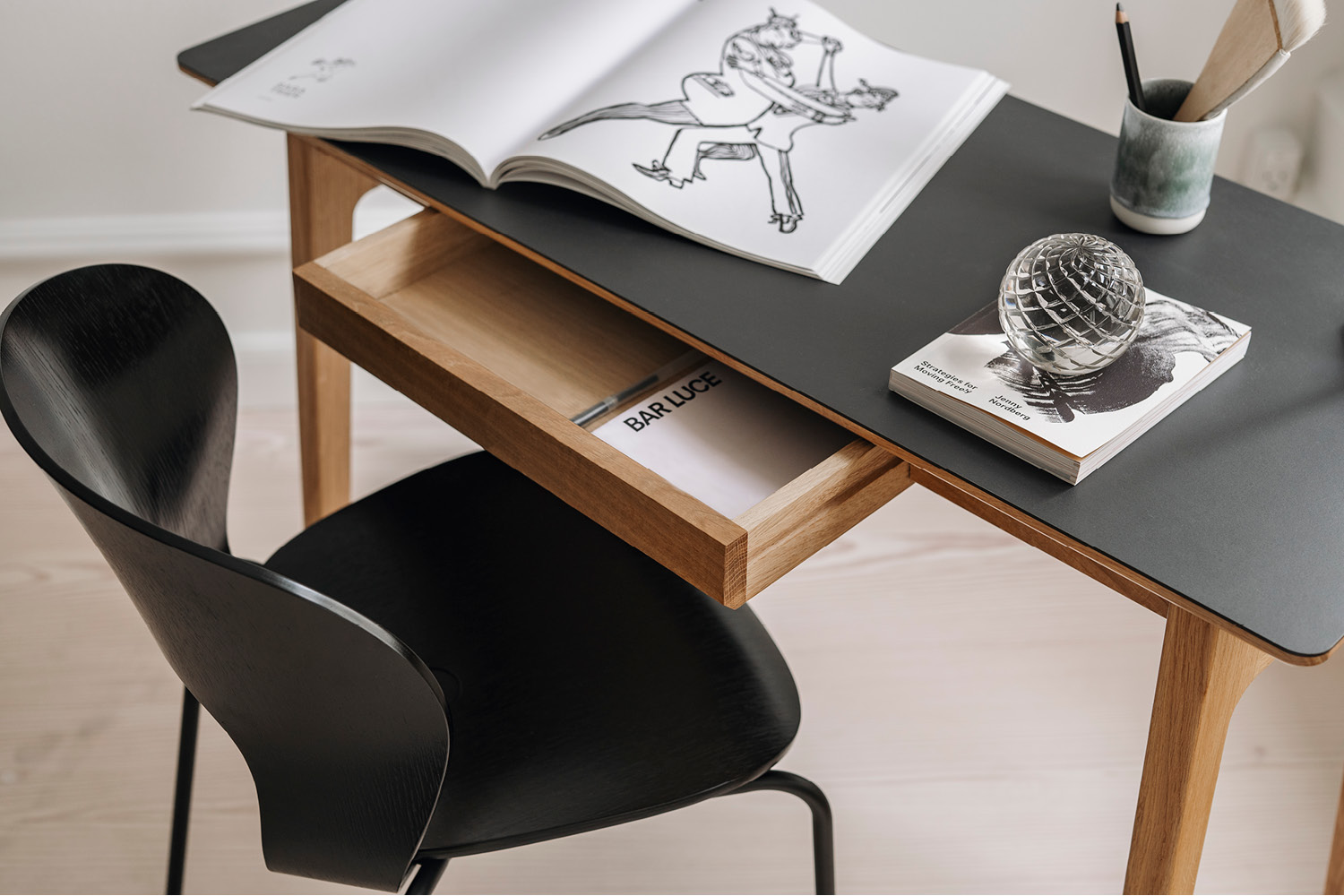 OUR WAYS OF WORKING ARE CHANGING
MAGNUS OLESEN'S PORTFOLIO OFFERS A VARIETY OF SOLUTIONS FOR THE WORK STATION AT HOME AS WELL AS FLEXIBLE SOLUTIONS FOR THE FUTURE OFFICE.
OUR NATURAL MATERIALS SUCH AS WOOD AND LINOLEUM CONTRIBUTE TO CLEAN SURFACES – EASY TO CLEAN AND LESS CONVENIENT FOR BACTERIA.
FOR SPECIFIC PRODUCT INSPIRATION ON EACH CATEGORY CLICK ON THE PRODUCT NAMES BELOW.