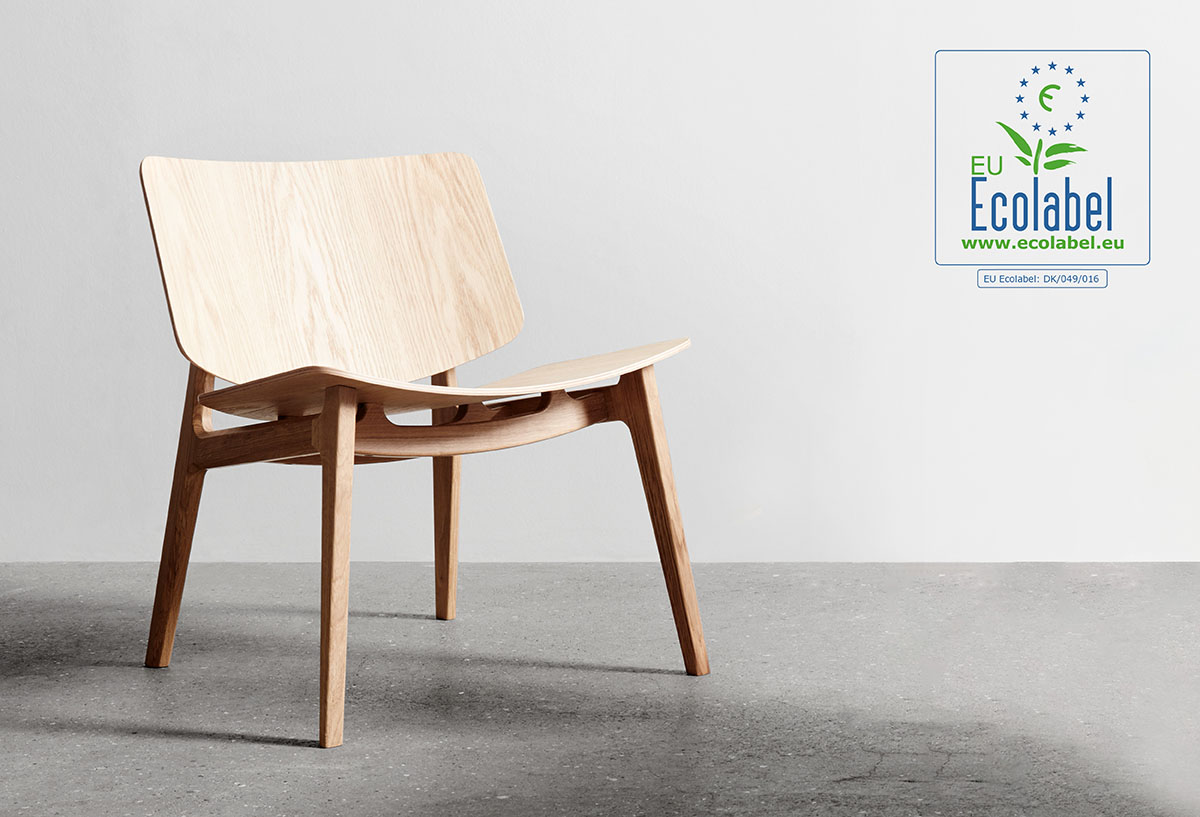 Our EU Ecolabel certified products are:
Butterfly Bar Chair w. wooden shell (531411)
Butterfly Bar Chair w. wooden shell (531511)
Butterfly Bar Chair w. upholstered shell, full or front side (531411)
Butterfly Wood w. wooden shell (534011)
Butterfly wood w. upholstered shell, full or front side (5340)
Butterfly Classic Chair w. wooden shell (5351)
Butterfly Classic Lounge w. wooden shell (5369/5379)
Butterfly Eco w. 4 steel legs (531011)
Butterfly Armchair w. wooden seat/back shell & armrests (5311)
Butterfly Chair w. 4 steel legs, upholstered seat/back, full or front side (5310)
Butterfly Chair w. 4 steel legs & wooden seat/back (5310)
Freya Lounge w. wooden seat & back (4731)
Freya Lounge w. upholstered seat & back (4711)
Freya w. arm, w. wooden seat & back (4714)
Freya w. arm, w. upholstered seat & back (4714)
Freya w. wooden shell (4711)
Freya w. wooden seat & back (4714)
Pause w. wooden shell (866134)
Pause Runner w. veneer seat & back (8640)
Pause Runner w. upholstered seat & back (8640)
Pause w. wooden shell (866134)
Pause w. upholstered seat & back (8661)
Slender w. veneer (7100)
A VARIETY OF OUR PRODUCTS ARE EU ECOLABEL CERTIFIED
The EU Ecolabel is the official European eco-label – and is one of Denmark's two official eco-labels. The goal of the EU Ecolabel is to reduce the total environmental impact from production and consumption. That is why the EU Ecolabel looks at the entire product's journey and the environmental problems that arise along the way – for the benefit of people, the environment and the earth's resources.
Not only environmental requirements are set, but also quality requirements to ensure efficient products and products with a long service life. This is important because when a product lasts a long time, we limit the environmental impact from new production and waste management.
EU Ecolabel Furniture products meet criteria that guarantee:
✓ Wood, cork, bamboo and rattan from sustainably managed forests
✓ Low formaldehyde emission product
✓ Restricted hazardous substances
Learn more about EU ECOLABEL here.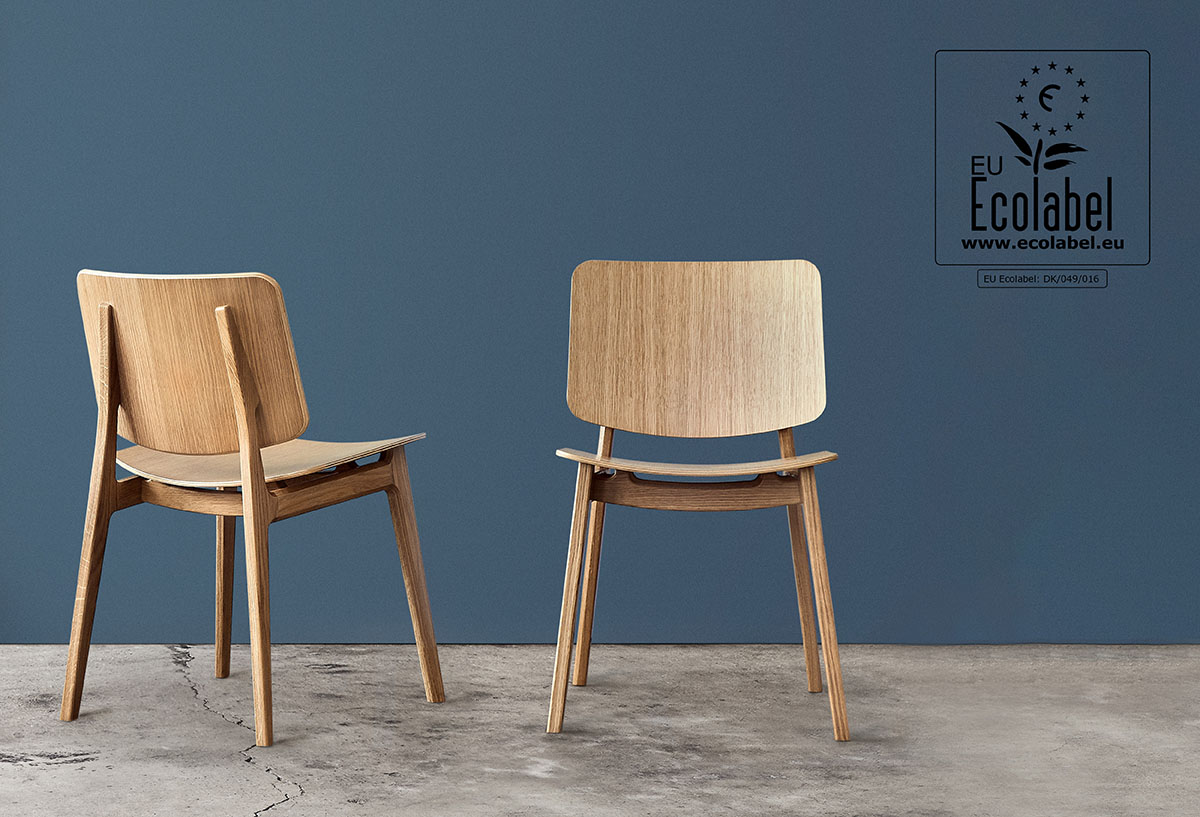 Our EU Ecolabel certified products are:
Butterfly Bar Chair w. wooden shell (531411)
Butterfly Bar Chair w. wooden shell (531511)
Butterfly Bar Wood w. wooden shell (534011)
Butterfly Classic Chair w. wooden shell (5311)
Butterfly Classic Lounge w. wooden shell (5379)
Butterfly Eco w/ 4 steel legs (531011)
Freya Lounge w. wooden seat & back (4731)
Freya w. arm, w. wooden seat & back (4714)
Freya w. wooden shell (4711)
Pause w. wooden shell (866134)
Pause Runner w. veneer seat & back(8640)
Slender w. veneer, 200×100 cm
'We are pleased that our ambitions and endeavors in the area of sustainability are being recognized ones again. It is an integral part of our company to continuously strive to develop the best environmental solutions, without compromising on good design. Our local production in Denmark provides the optimal conditions to also in future continue developing the most sustainable pieces of furniture.'
– Nils Knudsen, Owner & CEO, Magnus Olesen A/S